FAQ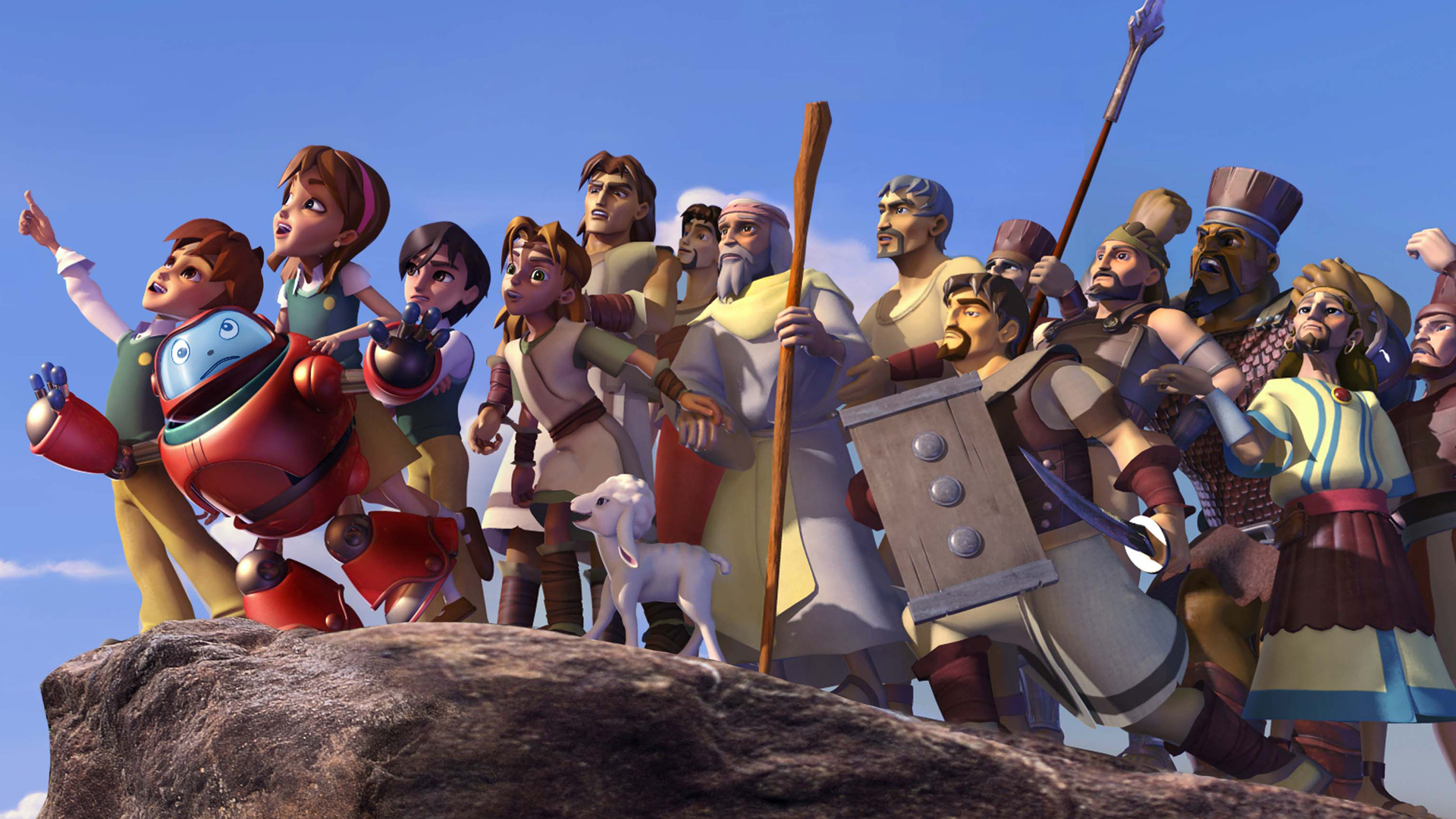 MY ACCOUNT
What do I do if I forgot my password or username?
If you forgot your password, click on the "Sign In" link at the top of the page. In the box that opens up, click on "I forgot my password" below the "Password" field of the form.

Once you click on "I forgot my password" a new "Password Recover" form will appear and you will need to enter your username and first name and then hit "Continue". You will then need to check your email and you will receive an email with a new password that you can use on the website with your username.

If at that point, you would like to change your password to something that is more easy for you to remember, then you will need to click on the link in the email that you received and you will be able to change the password to a new one that you will be able to use on our website.

If you have forgotten your username contact a Superbook Team Member at info@Superbook.TV with the email address you used to create the account.
Why should I register?
Once you register you will be allowed to create an character, record your scores, save your favorite games, collect SuperPoints, exchange your SuperPoints for cool prizes and use your SuperPoints to get upgrades for your personal profile character!
How do I register on Superbook.TV?
To register for Superbook.TV:
Click "Registration" in Welcome area of the website.
A registration window will open up and you will need to fill out the form.
If you are 12 or younger, you will be asked to provide the email of a parent.
If you are 13 or older, you will need to provide your own email address, you will receive an email from CBN where you will need to click on a link to activate your account.
If you are a CBN community member trying to register a child that is over 13, you will need to use another email address for that child, i.e., create another CBN community account - this will be a new account.
How do I change my password and other personal information?
To change your password or personal information you will first need to sign you're your account. Then click on your profile name at the top of the page. Once you land on your profile page, click on "Edit Profile" to the right of your character profile. You will then be able to change your password and any other personal information.
How do I make changes to my Superbook personal profile character?
To change your Superbook character, you will need to follow the following steps:
Log in.
Click on the headshot of your character above the top navigation of the website. A drop box will open up and you will need to click on the image of your character, which will take you to your profile page.
Beside your character, you will see the words "SHOP" and "CLOSET". Your character comes equipped with some clothes in their closet. To access these clothes, click on the word "CLOSET" and the clothes in your closet will appear.
You can then scroll through the items in your closet using the arrows on each side of it or you can bring up a specific clothing type by making choices below the main images in your closet. The categories of items include: a) ALL b) HEAD GEAR c) TOPS d) BOTTOMS e) SHOES and f) BACKGROUNDS. If you click on any of these items, only items of that choice type will appear.
It is here where you will also be able to change your character's skin tone and eye color as well.
If you would like to add more items to your closet, you will want to click on the "SHOP" button. This will bring in new items that you can 'try on' and 'buy' for free or through the exchange of SuperPoints. Once you 'buy' an item by either clicking on the 'buy' button or the "BUY WHATS ON" button, which will appear above the "SHOP" and "CLOSET" buttons when you are trying on something, that item will stay on your avatar and also go into your closet.
How do I register multiple children?
The way we have set up the registration system is to enable multiple children to be connected to the same parent's email address. So, when you register each of your children, each can have their own username and password and they will also be able to have their own SuperPoints and create their own online character, as well.

The main thing will be to logout of the account that you have already created, and then go through the same process of registration that you did with the original account, entering the new username and password for each child, using the same email address.
GAMES
What are SuperPoints?
SuperPoints are accumulated through game play on Superbook.TV by registered users. Right now, you can visit our contest page and exchange SuperPoints for entry into our contests. Or you can use them to upgrade your personal profile character with some cool clothing items.
What are badges and how do I get them?
Once you register to Superbook.TV you will have the opportunity to win badges for SuperPoints that you've earned, creating your Superbook character, registering and much, much more. The more you play, the more badges you win!
How do I add my favorite game to my profile?
To add a favorite game log on to the website (after you have registered) and click on the "GAMES" button on the top navigation bar. Click on the game you wish to add. Once the game page has opened up, you will see a 'thumbs up' image. After you click on this image the game will be added to your profile page under your "FAVS" as well as within the drop down box that opens up when you click on your character profile headshot above the top navigation of all website pages.
Can I play the games if I don't register?
Yes, you can play all the games on Superbook.TV even if you don't register.
Will you be adding new games?
Yes, we are always working to update Superbook.TV with fun new games and features. Check out our newest games on our games page.
How do I turn the sound off on the games?
Each game is equipped with the option to mute sound effects and/or music. Click on the musical note to mute and un-mute the sound. If there is no musical note click "Options," "Music Off" or "Sound Fx Off."
Do I need special software to play the games?
You may need the latest version of flash software. Also, these Flash games will not work on iPad, iPod Touches or iPhones. Download Flash here for free!
ONLINE DEVOTIONALS
Do I need special software to view the Gizmo's Bible Adventures Devotional?
Do you have any other online devotional materials for children?
You can subscribe to receive a daily email that will take you to our Daily Bible Challenge. Each day The Daily Bible Challenge offers children a Bible verse to read and then games that will help them to become more familiar with the Bible verse and to get a little deeper understanding of how that verse can apply to their lives. The games include Word Searches, Multiple Choice Quizzes and a Verse Retype.
PARENT'S INFO
Why did you create this web site?
Is this website safe for children?
We've designed our website to be a safe place for kids, but the best safety children can have is their parents' or guardian's involvement with their online activities. We encourage you to spend time with your child online, not only to supervise their activities and educate them, but also to encourage them with what they are learning within our site. For more information please visit our Info for Parents page.
Will I have control over my child's Superbook account?
Yes. When your child (under age 13) signs up to join the Superbook Kids website, we notify you by e-mail so that you are aware of their desire to take part in our community. Your child's registration allows them access to all kinds of fun activities within the site, such as taking part in contests or being able to save the points they accumulate while playing our online games. We may also periodically send you an e-mail to let you know of new games that are being added to the site or about future contests that may be of interest to your child. All information that is collected on this site is used to help us improve our site for your child's enjoyment. For more information please visit our Info for Parents page.
CONTESTS & PRIZES
How do I enter a contest?
The process for entering the contests on Superbook.TV is the following:
Register on the site. This takes place in the upper right hand area of the site.
Play games on the site, while you are logged in to the site. The higher your scores, the more SuperPoints you can win. These SuperPoints are saved to your profile, which can be viewed on the profile page - you can access your profile page through the headshot of your personal character at the top of every page on the website.
To enter the contests, you need to go the "Contests" page, this link can be found in the navigation choices on the top any page. Once you land on that page, you click on "Enter Now" for any of the contests and this will take you to the entry page for that specific contest. The entry form will tell you how many SuperPoints are needed to enter a contest and it will ask you how many entries you would like to do. So if a contest entry is equal to 250 SuperPoints and let's say you have 800 SuperPoints earned from playing games, you could enter the contest 3 times (750 SuperPoints) and you would have 50 SuperPoints left over. Once you enter the number of entries that you want to do, you then click "ENTER CONTEST" and you will be entered into the contest.
How do I know if I have won?
We will contact the winner of each contest via email with further instructions on how to collect their prize. For all contestants under the age of 13, the email will be sent to their parent's email address.
How do I claim my prize?
The Superbook staff will contact you via email with instructions on how to collect your prize. Generally, they will ask for an address so we can send the prize to you in the mail.
How long do contests usually last?
Contest durations vary, but you are able to see the end dates, which are posted on each contest. Be sure to check the Contests and Prizes page for contest deadlines.
How long do I have to collect my prize?
Winners have a full week (seven days) to respond to the email sent from our Superbook staff from the time stamp on the email. If we do not hear from you within that time period, we will have to choose another winner.
How often do you hold contests?
We have contests every day of the year. The prizes that we give range from SuperPoints, to Superbook DVD's, gift cards to iPads and much more.
When is the contest winner chosen?
The contest winner is chosen after the contest is closed.
Why are the contests restricted only to the continental US?
Contest law & regulations outside of the United States restrict us from creating international contests at this time.
What do I do if I don't want to collect the prize?
If you choose not to collect the prize, please respond back to our email indicating that you wish not to receive it. We will then choose another winner.
Any other contest questions?
SUPERBOOK SERIES
What is Superbook?
In 1981, The Christian Broadcasting Network created a children's animated Bible series as part of an outreach to the nation of Japan. Little did we realize what impact the series would have in Japan and throughout the world. The English name for this series was "Superbook."

Research performed during and after the outreach showed that this series was an unprecedented success. Superbook, also known as Animated Parent and Child Theater, is an anime television series produced by Tatsunoko Productions in Japan in conjunction with The Christian Broadcasting Network in the United States. During its launch in Japan, it is estimated that over 4 million people watched each weekly episode of Superbook on television, resulting in the Bible becoming the best-selling book in that country.

From Japan, the Superbook series went on to air throughout the world from Asia to North America. By 1989, in the midst of economic and political turmoil, Superbook began broadcasting in the Soviet Union to astounding results. Superbook aired during primetime on the Soviet National Channel. CBN received over 6 million letters from children, introducing a whole new generation to the Bible. Even today, the Superbook Kids Club is one of the highest rated live-action children's programs in Ukraine.

Since first airing in Japan, the series has now been broadcast in over 106 countries, translated into 43 languages, and viewed by over 500 million people.

Because of today's new storytelling technology, the original series is losing appeal with this media-savvy generation. To solve this problem, CBN is producing a reimagined, computer generated, animated version of Superbook. Our goal is to produce a new series that will honor the life-changing legacy of the original series and re-introduce it to a new generation.
How do I purchase DVDs of the series?
By joining The Superbook DVD Club. When you join The Superbook DVD Club, you will automatically receive each new episode of Superbook. In addition, we will send you two free copies of each new episode in attractive packaging that you can give as gifts to others. Your tax- deductible gift will also help produce future Superbook episodes and bring the Word of God to children around the world. You can learn more about The Superbook DVD Club here.
Do you have more questions about the Superbook Series?
You can find more details here:
www.cbn.com/superbook
PROFESSOR QUANTUM'S Q & A CONTRAPTION
What's New
Most Popular Videos